Germany, Denmark leaders demand 'full facts' about Khashoggi murder


X Close
with photo
without photo
Print
Germany, Denmark leaders demand 'full facts' about Khashoggi murder
COMPILED FROM WIRE SERVICES
ISTANBUL Published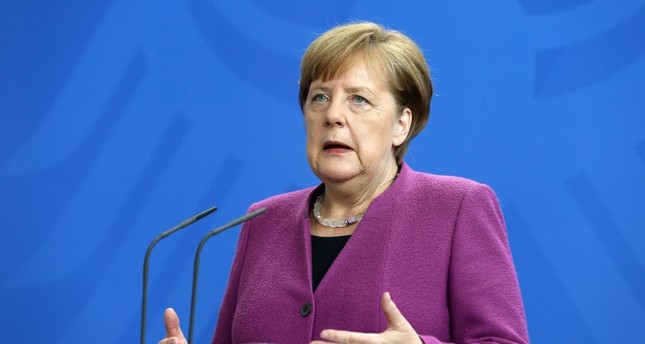 EPA Photo
Germany's chancellor and Denmark's prime minister both stated that the full facts about the murder of Saudi journalist Jamal Khashoggi have not yet been revealed, demanding that the Saudi government reveal all the information.
Chancellor Angela Merkel on Saturday spoke critical of Saudi Arabia's official explanation on the killing of journalist Jamal Khashoggi and demanded "full facts" be revealed.
"Nothing has been cleared up yet [on Khashoggi's killing], of course we demand that they be cleared up," Merkel said on Saturday, during a party conference in eastern Germany.
All the facts about the mur der of Saudi journalist have not yet been revealed, Danish prime minister Larks Lokke Rasmussen also said Saturday.
"The fact that the Saudis last night confirmed that he died, after previously insisting he left the consulate alive, shows that we haven't been told the full truth," Rasmussen told state broadcaster DR.
"And we must insist on getting that," Rasmussen added.
Jamal Khashoggi, a Saudi journalist and columnist for The Washington Post, had gone missing since entering the Saudi Consulate in Istanbul on Oct. 2.
After days of denying to know his whereabouts, Saudi Arabia on Saturday claimed Khashoggi died during a fight inside the consulate.
Saudi Press Agency reported Saturday that 18 Saudi citizens have been arrested over links to killing of Khashoggi.
On the day of Khashoggi's disappearance, 15 other Saudis, including several officials, arrived in Istanbul on two planes and visited the consulate while he was still inside, according to Turkish police sources. All of the identified individuals have since left Turkey.
A joint Turkish-Saudi team completed an investigation into the case on Thursday after searching the residence of the consul general as well as the Saudi Consulate in Istanbul.
Share on Facebook
Previous in World
The Daesh terrorist group released four children and two women that...
Next in World
Israeli naval forces on Saturday detained two Palestinian fishermen...
DAILY SABAH RECOMMENDS
Turkish language program launched in Pakistan
Nearly 170 killed, wounded amid Afghan election chaos
Source:
Google News Denmark
|
Netizen 24 Denmark